Valium
®
40
th
Birthday -Print Campaign

Direct Mail campaign for the 40th Birthday of Valium (diazepam). Roche wanted to commemorate the Anniversary with a series of mailings sent to psychiatrists and Neurologists. Although marketed in over 500 brands throughout the world; Valium is still one of the most requested drugs, by name.
The first mailing emphasized how many things change, while others remain the same. This was followed up by a series of die-cut postcards, highlighting the iconic cut-out V shape in the little blue, yellow or white pills. Although each mailing mentioned the 40th anniversary, the last mailing was meant to celebrate the Birthday.
Even though there has not been any new promotional materials produced in over 20 years, this
benzodiazepine
derivative
drug
has been one of the most frequently prescribed medications in the world for the past 40 years. Released in 1963 as an improved version of Librium, diazepam became incredibly popular, helping Roche to become a pharmaceutical industry giant.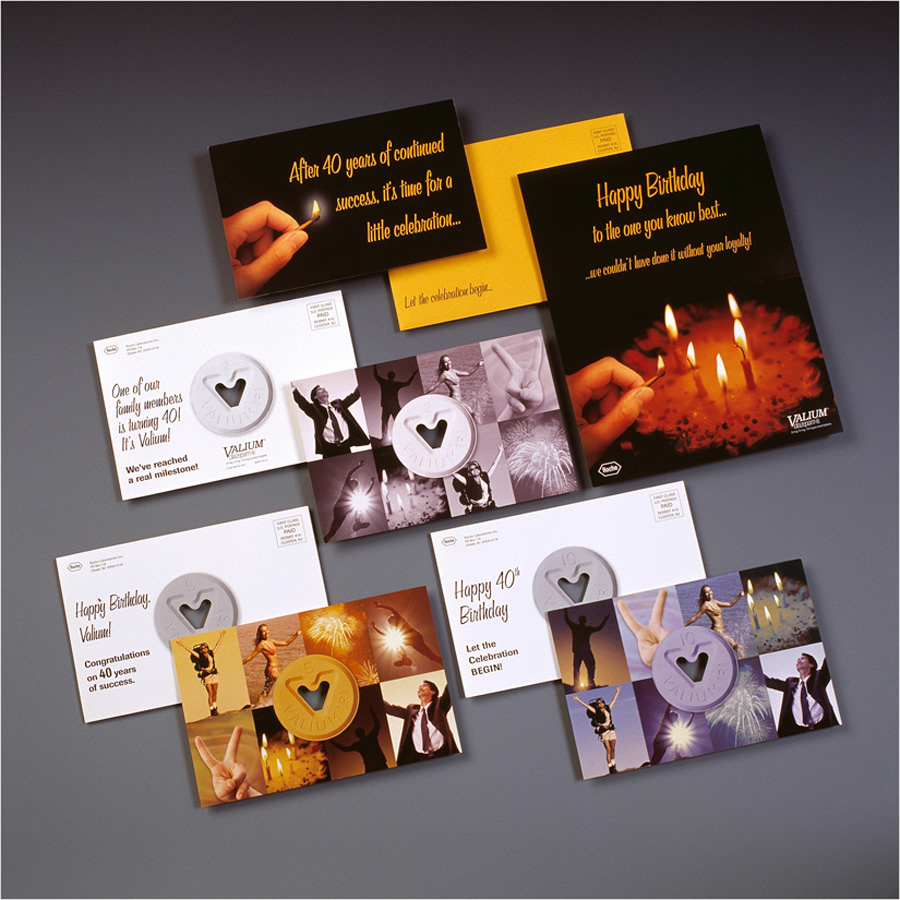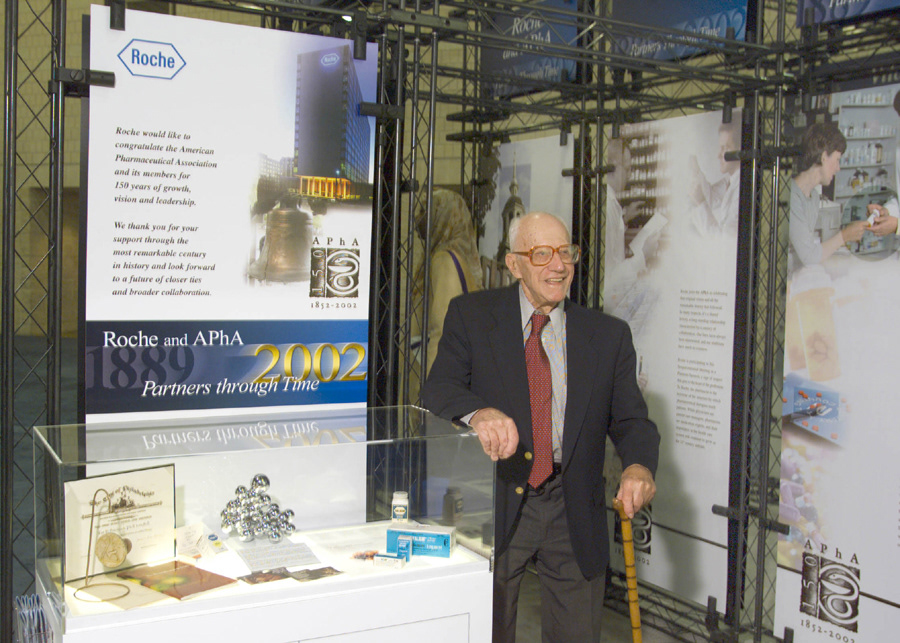 Shown here is Leo Sternbach at the APHA, 150 year historical exhibit in Philadelphia Pa. (See separate project). On display are many artifacts I obtained directly from Leo, whom still maintained an office at the Nutley NJ, Roche headquarters until 2003. Parts of this exhibit were later reconstructed at Roche in conjunction with additional historical displays commemorating the 40th Birthday of the drug and it's significance to Roche.